Taking a Stand for Philately at the 2011 Christmas Ideal Home Show

Earlier this year the National Philatelic Society has decided it is time for t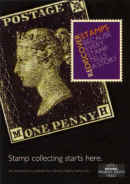 he Society to take bold initiatives on behalf of the hobby in much the same way as our founder Fred J Melville did over 100 years ago.
.
For 5 days in November, as a leading British stamp club, the National Philatelic therefore took a stand at the Ideal Home at Christmas, where an estimated 85,000 people passed through the doors of the famous Earls Court Exhibition Centre. The aim was to promote stamps and stamp collecting and to bring more people into our great hobby..

The stand was busy most of the time. Visitors wanted to buy stamps and accessories as gifts, to join the Society and also to learn more about collections they'd inherited. Many people had no idea of the range of stamps produced by Royal Mail and were almost surprised that such things were still produced.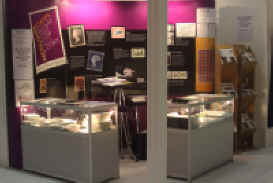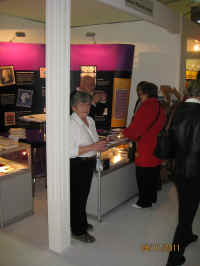 Ready for business
Taking philately to the public
Above all it demonstrated that with less stamps appearing on mail in future people will no longer come into the hobby via traditional route of being attracted to stamps seen on mail and promotional initiatives by bodies such as the National Philatelic Society in conjunction with others will therefore become increasingly important.
For further information, contact National Philatelic Society